So, you've had a difficult week of trading. Friday is fast approaching and, as usual, you're wondering what you can do to keep yourself busy (aside from the usual time spent with friends, family, or in front of the TV). Well, we've put together a guide with the 5 things traders can do over the weekend, that could potentially improve or enhance your results.
Without further ado, let's get down to business with the 5 things traders can do over the weekend!
Take Aim
As a Trader, one of the best things about the weekend is the time that you have available, to sit down and start thinking about what you want to achieve in your trading career. It's super important to set yourself goals when trading, not only to give you direction but also to give you a real sense of achievement.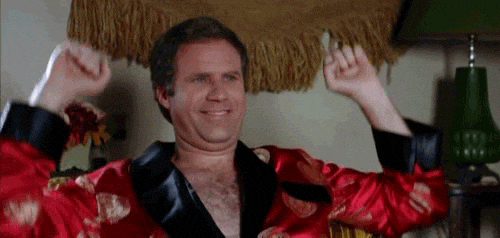 So, what types of goals should you be setting yourself?
Risk Management:
One of the main issues that you may encounter when you are trading, or simply just starting out, is how to manage your risk effectively. It's always good practice to understand how much you're willing to risk or lose on each trade, that way you'll always have a full understanding of the worst-case scenario. It may be prudent to allocate only a small portion of your total balance, for example allocating just 2% to each trade. So, should you lose the trade, at least you've stuck to your risk management goal, which has in turn protected you from losing more than you may have initially.
Your Time Allocation:
As a trader it's really easy to get so involved in the charts that you could spend almost 3 hours analyzing only one instrument, and still have your whole portfolio left to cover. It could be of benefit to create an analysis schedule, where you give yourself a few hours to conduct your analysis and then allocate a certain amount of time to each instrument.
Set Profit Targets:
Most of you will be super familiar with setting profit targets for your trading strategy. One key buzzword that many seem to struggle with however, is 'realistic'. With a dose of reality comes the understanding that even Brokers and Fund Managers find it difficult to make more than a few percent profit on a monthly basis. Be realistic about the returns you expect each month, and try not to pile pressure on yourself, as it could have a direct effect on your success.
Asses Yourself
When you're trading there is so much information to take in, so much to plan for and so much to do in general, that even the best of us fail to take a step back and asses how well we're actually doing. As the markets are in a continual state of fluctuation and change, you should always be checking yourself.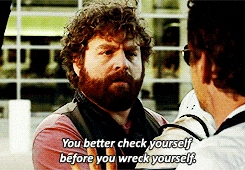 So, I hear you ask, 'where do I start?'. Well this is where the importance of excellent record keeping arises! Your trading journal should be your go-to place for information at this stage. If this is something that isn't a routine part of your schedule already, give it a go. You'll be surprised at how useful it could be!
Anyway, as you've just reached the weekend, you're currently in a great position to get a comprehensive overview of the last week. You should be looking at identifying the overall market trends (relative to what you trade, obviously) and if the current trends are bullish or bearish.
An instrument drill down is also a great technique to really understand how well your strategy worked for each instrument that you trade. Firstly, look at the trades you actually opened; did you enter and exit the market at the right time? How did your Stop Loss (SL) and Take Profit (TP) perform?
After that, open the charts and check out the weekly time-frame to get an idea of the market trends. How did your strategy perform? Were mistakes made? Is there room for improvement? Here you should begin to start identifying any gaps affecting the performance of your strategy.
Finally, drill-down into the time frames further and asses again: are the support and resistance levels different? Are there more clear support and resistance levels, that couldn't be seen on wider time-frames? By doing this you'll be able to identify if you missed anything and identify any near-term trends, to help decide on the direction that you'll be trading with in the coming week.
Overall, this is the point for reflection. If your research shows that you've been trading a financial instrument that doesn't work for you, then cut it out!
PoA – Create a plan of action
As you bounce into the weekend, always remember the 5 Ps that should be in the back of your mind: Prior Planning Prevents Poor Performance… Although, there are some other (albeit cheekier) variations of this…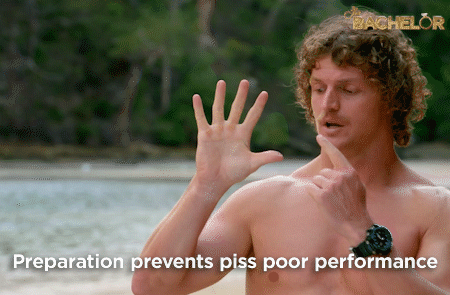 Either way, it's clear that preparation is key to a successful strategy, and when better to do it than when you have time off at the weekend.
So, how do you go about creating an appropriate plan of action? Well, you've already set out your goals and identified when your strategy may have had some gaps in performance. Now comes the time to combine that information and create your plan of action.
Firstly, it's important to understand what you are preparing for. Look at the coming week and decide where you should be focusing your energy. You've conducted the analysis and should be scheduling any upcoming announcements or market moving events into your calendar. After conducting your analysis, you can begin to speculate about the outcome; how will the market move? In what direction? And, by how much? Is your chosen instrument in an uptrend, downtrend, large sideways range or consolidation stage? Have you decided on your SL and TP points? How can you fit in your risk management goals into your overall plan of action?
It seems like a lot to decide but, you're at an analytical hotspot at the weekend because the close of the markets generally gives you a great overview of the entire week.
Another benefit is that, by doing this at the weekend, you're saving time in the long-run and not rushing at the last minute. If you're trying to get the analysis done, while also concentrating on open trades you could make mistakes, decimating all your hard work!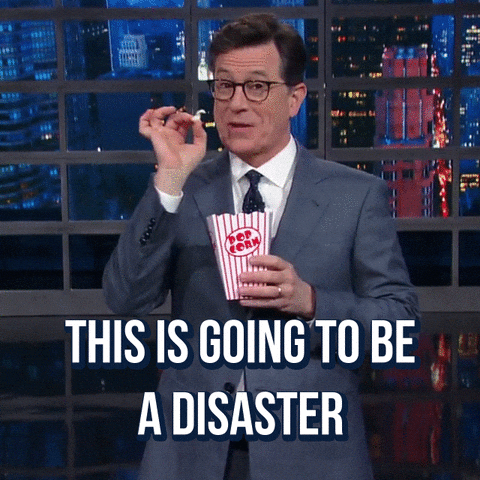 Your action plan, however, shouldn't only consider the technical elements of trading! Take the time to consider how mentally prepared you are for trading. You should ensure that you are emotionally and psychologically prepared for the trading week ahead, understand the risks involved and search for ways to mitigate trading decisions made purely based on emotions.
If it ain't broke – don't fix it! If it is… Get Rid!
As Einstein once said, "the measure of intelligence is the ability to change". So, rather than being 'one of those people' we're aiming to learn from our mistakes and adapt to changes in the market... Welcome to the testing stage!
Now, any trader worth his (or her) salt is aware that back-testing is a great way to get an idea of performance without unnecessary risk. Using historical data, you're able to simulate the real market environment and test out the performance of your strategy, before employing it in live conditions!
By using this method, you'll find it easier to identify weak areas of your strategy. Be fierce at this point, whatever isn't working for you needs to be taken out. Are the trade sizes you're using adequate for your strategy? Are you entering the market at the right time? Are you placing you SL in the right places? Overall is there a financial instrument that you've been trading that doesn't work for you? If so, cut it out.
However, something to always remember at this stage is that, historical data isn't a guarantee of future market movement. Even if you end up back-testing a strategy repeatedly, with total success, it doesn't mean that the strategy is guaranteed to work in a live environment. It's just to give you an idea of the possible outcome.
Get Crunk!
Finally, we've reached the last stage of our weekend trading activities, and dare I say it, the most fun! You've spent most of the week trading, and some of your weekend planning for it. So, now is the time to allow yourself to relax. As the last of the 5 things traders can do over the weekend - this one is our personal favourite!
Make sure that you give yourself ample time to rest, spend time with loved ones, play computer games or just get yourself outside in nature – literally anything that will give you adequate time away from the charts. Always remember that your trading performance is directly affected by your state of mind – give yourself enough time to recharge in order to be at the top of your game come Monday!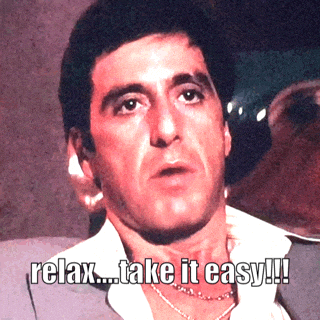 Risk Warning: CFDs are complex instruments and come with a high risk of losing money rapidly due to leverage. 79.93% and 81.38% of retail investor accounts lose money when trading CFDs with Tickmill UK Ltd and Tickmill Europe Ltd respectively. You should consider whether you understand how CFDs work and whether you can afford to take the high risk of losing your money.