Parliament Backs Article 50 Extension
Over three years on from the infamous referendum which kicked things off, the Brexit roller-coaster has taken another wild turn this week as the Benn Bill became law, pushing GBPUSD higher.  Following Johnson announcing that he was proroguing parliament, those MPS opposed to a no-deal Brexit were able to take control of the parliamentary timetable and pass the Benn Bill, which became law this week.
What Is The Benn Bill?
The Benn Bill requires the UK PM to request an extension to Article 50 until January 31st 2020 if parliament is unable to approve a deal or back a no-deal Brexit by October 19th, ahead of the current October 31st Brexit date.
Johnson Lashes Out
The Bill received widespread support from across the political spectrum, even from within Johnson's own party. Johnson's reaction to the vote was as expected with the PM saying he would rather be "dead in a ditch" than ask for a delay. He also made his wrath clear by expelling the dissidents within his party, weakening his own working majority in parliament from 1 to -33. Following the debacle, some other pro-European members of the Conservative party have resigned, with others signalling their intention to do so.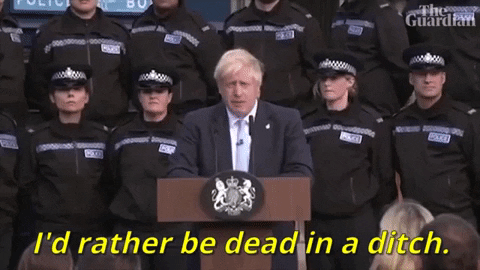 Will We See Elections?
As dictated by the Fixed Term Parliamentary Act, a majority of two-thirds of sitting MPs is needed in order to pass a motion for early elections. This motion was rejected both last week and again this week as the majority voted in favour of wanting to secure an extension to Article 50 first. However, all parties have agreed that once an extension is secure, elections are the best route to take in terms of deciding how to progress.
When Could Elections Happen?
With parliament prorogued until October 14th, this is the first point at which we could see elections triggered. However, it is likely that MPs will want to wait until after the October 19th deadline to secure an extension to Article 50 first. Furthermore, the Queen's speech debate concludes on October 21st and in general, elections typically take place between 5 – 7 weeks following a parliamentary decision which would put the most likely window somewhere between the 28th November – 12th December. However, as we have seen along the way, a surprise cannot be ruled out and snap elections could be called before this point. Furthermore, with the UK Supreme Court due to rule on the Scottish verdict that Johnson acted illegally by proroguing parliament, we could see MPs returned to parliament ahead of the October 14th date.
Single Issue Elections
Given the stark polarization in opinions regarding the best course for Brexit, these elections will essentially be a chance for the public to vote on how it wants Brexit to be handled. A Conservative majority in parliament at this stage will most likely result in a no-deal Brexit. A Labour majority in parliament will most likely result in a second referendum based around passing a Brexit deal or remaining in the EU. Consequently, a Conservative win is likely to be bearish for GBPUSD while a Labour win would exacerbate the short squeeze and see higher GBPUSD prices.
Speaker of The House Speaks Out
Speaking for the first time since the wild parliamentary session that saw the Benn Bill passed, Speaker of The House of Commons John Bercow told reporters that the only Brexit that should be allowed is one approved by MPs. Bercow said that "Not obeying the law must surely be a non-starter. Period" adding that it would be a "terrible example to set to the rest of society."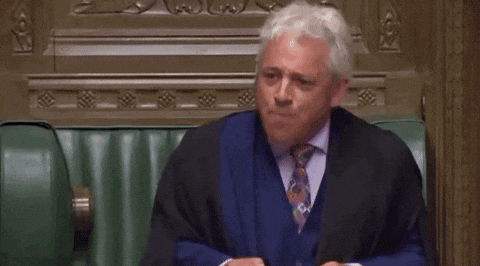 Commenting on the matter of Johnson's proroguing of parliament, Bercow said: "Surely, in 2019, in modern Britain, in a parliamentary democracy, we - parliamentarians, legislators - cannot in all conscience be conducting a debate as to whether adherence to the law is or isn't required."
Bercow Vows To Stop No-Deal Brexit
Indeed, Bercow made a clear threat to Johnson vowing "creativity" to stop Johnson from forcing a no-deal, adding that "If that demands additional procedural creativity in order to come to pass, it is a racing certainty that this will happen and that neither the limitations of the existing rule book nor the ticking of the clock will stop it doing so,"
Market Reaction & Technical Perspective
With the likelihood of a no-deal Brexit (at least by October 31st) having receded, the GBPUSD short squeeze continues higher. Price is now breaking back above the 1.2382 level for the first time since mid-July. If we can hold above here, the focus will be on a test of the bearish channel from 2019 highs next with higher structural resistance sitting up at the 1.2775 level.
Please note that this material is provided for informational purposes only and should not be considered as investment advice. Trading in the financial markets is very risky.