Trick or Treat?
With the October 31st Brexit deadline looming larger on the horizon each day, the likelihood of a no deal Brexit is starting to ratchet up. New UK Prime Minister Boris Johnson has vowed to "do or die" taking the UK out of the EU on the deadline date under "any circumstances". While Johnson has made throwaway references to his preference for a deal, no work towards delivering a deal has been done and Johnson is simultaneously ramping up preparations for a no deal Brexit.
The sticking point in negotiations has been Johnson's demand that the Irish backstop is dropped altogether by the EU, which has been resolute in its insistence that the backstop is used. Indeed, it was the Irish backstop that caused so much difficulty for Theresa May, throughout her campaign to secure a Brexit deal.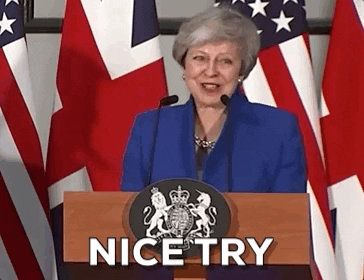 Will EU Back Down?
However, with Johnson, the EU is facing a far more stubborn opponent, one who seems hell bent on delivering a no deal Brexit. With this in mind, could it be that we see a late-stages concession by the EU regarding the Irish backstop?  It seems that throughout much of the Brexit campaign to date, the EU's position, led by the staunch anti-Brexit leaders in Germany and France, has been based on the bluff that the UK wont actually go through with a no deal Brexit. It was clear from Theresa May's initial fumbling that the UK was not prepared for such an outcome. However, if the EU senses that Johnson will do what May wouldn't, might there be room to compromise?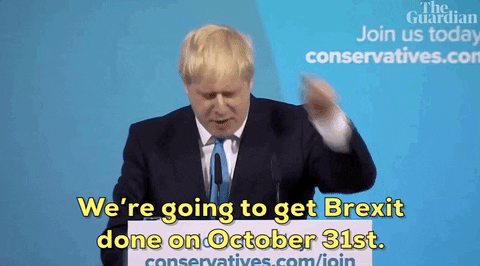 IMF & ECB Warn Of No Deal Brexit Risks
While German and France have been keen to warn about the dangers to the British economy in the face of a no deal Brexit, their own economies would not come out unscathed. The IMF has warned of the potential damage to the eurozone economy from a no deal Brexit, and has even outlined the threat that such an outcome poses to the world economy. The ECB too has been clear in outlining the risks from a no deal Brexit which, it says, would likely require easing in order to backstop the economy.
German Data Highlights Impact on EU
With the eurozone currently struggling under the weight of rising trade war tensions, a no deal Brexit could prove to be a fatal blow. Economic indicators in Germany, the eurozone's leading economy, have continued to highlight growing weakness over the year. German manufacturing has ground to a halt recently, headlined by a sharp drop in autos exports, and inflation and employment both stuttering and heading lower. Industrial production figures released this week showed a further 1.5% decline in June with the headline reading now down over 5% this year. In July, German inflation hit its lowest level since 2016 at just 1.1%. Should a no deal Brexit come to pass, the immediate shock to German industry could send these figures hurtling even lower.
Irish Backstop Resolution Remains Elusive
However, given the difficult political ramifications of how Northern Ireland is dealt with, it seems difficult to imagine a solution that will suit all parties. Indeed, so far – no one has been able to conjure one. As deadline day moves close, the market will be closely watching for any signs of compromise, though in all likelihood, with each day, the chances of a no deal Brexit increase further.
Technical Perspective
GBPUSD price action continues to reflect the fear and uncertainty among GBP traders. For now, price remains glued to the bottom of the large falling wedge pattern having found support at the 1.2073 level. To the topside, any rally into the 1.2437 level is likely to find resistance, keeping focus on further downside in the near term.
Please note that this material is provided for informational purposes only and should not be considered as investment advice. Trading in the financial markets is very risky.